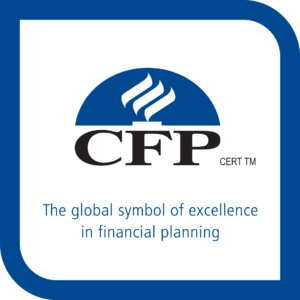 About the CFP Mark
FPAM is the exclusive licensee of the CFP CERT TM mark in Malaysia. CFP is a professional certification programme which revolves around the 4Es – "Education, Examination, Experience and Ethics", forming the cornerstones of the profession. CFP Professionals are valued as financial planners, quality trainers, lecturers and financial intermediaries.
The CFP Mark in Financial Planning
The CFP CERT TM marks identify what a financial planner is, establish a standard of professional practice and create a 'mark of quality' that consumers can recognize and which practitioners aspire to attain. Financial Planning Standards Board (FPSB) is the global certification body in Financial Planning.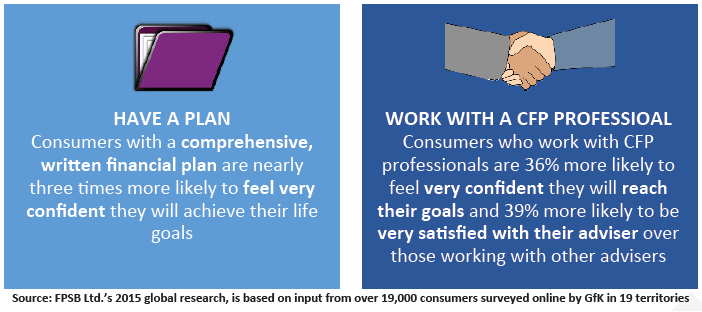 Benefits of the Qualification
Holders of the CFP credential are eligible for exemption from the Computerized Unit Trust Examination (CUTE) and Private Retirement Scheme Examination conducted by the Federation of Investment Managers Malaysia (FIMM).
Fees for the programme are eligible for withdrawals for education purposes under the Employees Provident Fund (EPF).
Individual modules of the certification programme are eligible for CPD points under FIMM's Continuing Professional Development programme.
The preferred qualification for employment and promotion by financial institutions dealing in personal financial
The CFP CERT TM mark stands out for its adherence to global standards for cross-border recognition.
Enhance employment and career opportunities especially in the financial services industry as in banks, insurance companies, unit trust companies, asset management companies and others.
Recognition by peers and fellow professionals as having met the global benchmark for competency, ethics and professional practice standards in financial planning services.
Recognition by the public of having a professional qualification that inspires trust among financial consumers.
Qualification recognized and granted exemption in 26 countries and growing.
Opportunity to increase revenue stream by offering more financial products and services to your clients.
Client satisfaction by providing comprehensive approach to financial planning.
Recognition and exemption by a wide number of bodies including regulators. (Click here for List of Recognition)
Practitioners' Workshop – Guidance and workshops to enhance professional practice.
Recognition of CFP Certification in Malaysia
| | | |
| --- | --- | --- |
| | | CFP |
| Prerequisite for CMSL | SC | √ |
| Module 1 holders able to recommend full range of financial products | SC | √ |
| Eligible for internship Program for licensed financial planners | SC | √ |
| Prerequisite for FA License | BNM | √ |
| Module 1 & 2 required to renew life insurance license | BNM & LIAM | √ |
| Module 3 holders exempted from CUTE | FIMM | √ |
| Eligible for CPD Points under FIMM's Continuing Professional Development Programme | FIMM | √ |
| Eligible for withdrawal education purposes | EPF | √ |
| Exempted from Pre-Contract Examination for Insurance Agents (PCEIA) Part A, B, C | MII | √ |
Disclaimer: Candidates who granted exemptions from the CFP certification course, might not apply to the above. Kindly contact the respective organisation to enquiry for the above recognition.