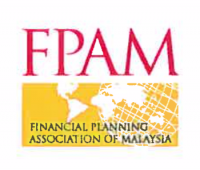 Important Announcement      
Postponement of FPAM 20th AGM 2020
Dear members,
In view of Covid-19 pandemic and the implementation of MCO, the Registrar of Societies (RoS) has banned all societies from holding any activity, including annual general meetings (AGM) until the end of June 2020. (Covid-19: RoS bans all activities by societies, 2020)
As such, please be informed that FPAM 20th Annual General Meeting 2020 will be postponed until further notice from Registrar of Societies (RoS).
We apologize for the inconvenience caused and all members will be kept updated on the situation through email.
Do stay at home, be safe and healthy.
Thank you.
By Order of the Board
Mr David Dinesh Mathew
Honorary Secretary
Kuala Lumpur
Date: 5 May 2020
Reference.  :
Covid-19: RoS bans all activities by societies. (2020, March 16). The Star Online.  https://www.thestar.com.my/news/nation/2020/03/16/covid-19-ros-bans-all-activities-by-societies