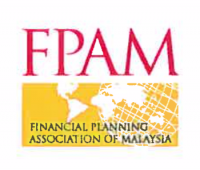 NOTICE IS HEREBY GIVEN that the 19th Annual General Meeting of the Financial Planning Association of Malaysia (FPAM) will be held at Sime Darby Convention Centre, 1A Jalan Bukit Kiara 1, 60000, Kuala Lumpur, on Saturday, 29 June 2019 at 1.30 p.m. for the following purposes:
To receive the President's Statement and Board of Governor's report on the activities of the Association for the year ending 31 December 2018.
To receive the audited accounts of the Association for the year ending 31 December 2018.
To re-appoint Baker Tilly Monteiro Heng as the auditors and to authorize the Board to determine their remuneration.
To elect members of the Board of Governors.

To elect the following Charter Member Representatives to the Board of Governors:

Mr Goon Cheng Yu (representing RHB Bank Berhad)
Encik Mohd Ridza Yahya (representing Permodalan Nasional Berhad)

To elect 2 Board Members from the following 3 nominees from Certified Members:


Mr Tan Chin Cherng
Mr Teoh Loon Heng
Dato' Sri S Ramachandran A/L P Seevaratnam

To transact any other ordinary business for which due notice shall have been given.
Agenda
11.45 am-1.15pm    : Lunch prior to AGM with a lunch talk: Proper Usage ​of CFP Mark
1.30pm-4.30pm     : AGM @ 1.30pm with a special talk by Neil Kendall on How to Build a Successful Financial                                    Planning Firm and Pitfalls to Avoid during ballot counting.
                                   The talk is brought to you by Kenanga Investors Berhad.
By Order of the Board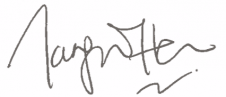 Ms Tang Wee Hen
Honorary Secretary
Kuala Lumpur
Date: 7 June 2019
Notes: 
Only Certified Members of the Association who have fully paid all fees payable in respect of their membership before the date of the Annual General Meeting are entitled to attend and vote at the Annual General Meeting. No proxies are allowed.
Please RSVP your attendance by reply the following form