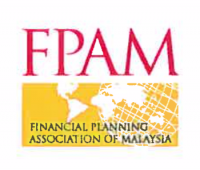 10 June 2019
Dear Esteemed Member,
Re: Nomination for Chapter Committee Members
We are pleased to inform that FPAM Penang Chapter General Meeting will be held on Saturday, 10th August 2019 at 11.00am at Esplanade, Hotel Royal Penang, 3 Jalan Larut, 10050 Penang
We are now inviting nomination of candidates for election to the Chapter Committee for the coming term.
Please peruse carefully the documents which include an outline of the requirement for the election of new Chapter Committee members. The documents are available on our website.
All candidates whose memberships are current are entitled to nominate their candidate to the Chapter Committee. Only Certified members who have fully paid all fees payable in respect of membership up to thirty (30) days before the date of the meeting are allowed to attend and vote at FPAM Penang Chapter General Meeting.
All nominees must submit the duly completed nomination forms to FPAM not later than 5.30 p.m. on 1st July 2019.
Yours faithfully,
Financial Planning Association of Malaysia
Tang Wee Hen
Honorary Secretary
Enclosed
CCM Nomination Notice Penang 2019
Nomination Form – Chapter Committee